– by ChiChai@Empire –
In the spirt of making Earth Day everyday, I want to share what drives me to be more environmentally-conscious and what steps I take to do so.
Why
Through Project PEARLS, I work with communities that literally live in garbage. Seeing firsthand how much plastic toxins and food waste and other hazardous chemicals are harming these families– it's difficult for me to consume without thinking of the possible effects.
Also, almost all of my inspiration draws from the Earth herself. I aspire to have a receiving and giving relationship with her. Plus, I've intensively studied various environmental impacts waste has on all living beings when earning my BA and MA.
All in all, we need to change our habits that favor convenience over our of loving and respecting our home. We're sharing it with each other and we only got one!
To kick it off…
Start small. When I first started doing research, I was panicky and stressed thinking about how I may be hurting Mother Earth. Breathe! Understand your intention for going eco-friendly and recognize that as a step in itself.
Write out different checklists of reusable items. Work your way up into replacing your disposable goods with reusable goods. Your checklists may be long and scary but acknowledge that checking one item off already benefits the environment!
Give yourself simple rules of limitations. For example, Sam@Empire and I only get boba/coffee/tea if we have our reusable cups and straws on hand. Don't got it, then don't do it! (It helps to keep spare reusable items in the car so you can always treat yo self lol)
What's in my bag
These are items I always keep with me when I'm on the go.
2 steel straws – one regular sized straw and another wide enough for boba
Reusable cup
2 cotton napkins

I got myself a 5-pack of 100% cotton napkins from Target. You can use it when getting a cookie from Starbucks instead of them placing it onto a paper baggie (beware, there will be weird looks but whatevs. You saving earth.) You can use it as a basic napkin. You can use it as a cup-cozy. I always have two on deck; one for food and another for painting

Extra tote bag folded up
Stationary
If I'm in work mode, I keep my bullet journal and sketchbook with me.
When choosing a notebook, it helps to look out for paper that is FSC Certified.
Forest Stewardship Council certification gives customers the option to choose forest products like paper and wood that have been sourced in an environmentally-friendly, socially responsible and economically viable manner. – read more here
My favorite notebooks that are FSC Certified are by Public-Supply. Not only are they good for the environment, Public-Supply gives part of their proceeds to public schools throughout the country.
Public – Supply is a for-profit company that channels 25% of profits from every sale to a teacher in a high-need classroom who will use the money for a project that drives creativity.  – from website
Another favorite notebook brand of mine is Shinola. I am currently using their notebook and sketchbook.
Although the website does not disclose their notebooks' FSC Certification, Shinola stated that their notebooks are "manufactured in the United States from all US-sourced components" and use "acid-free paper from sustainably managed American forests."
One last brand I recommend, specifically for artists, is Global Art Materials.
They make more travel-sized friendly watercolor notebooks. I asked if they are FSC Certified and sent me this super detailed message:
The paper used in our Handbook journals and our Fluid series of watercolor paper comes from a European mill. They source their raw materials from sustainably harvested forests and only use chlorine-free bleached pulp. The pure water for the production process is reused as often as possible. They are also constantly working on reducing their energy and water consumption. The paper mill also leads the way with innovative programs to reuse organic fibers from waste streams for bio-based paper. Besides cellulose, the fibers they work with include flax, cotton linters and sugarcane. By deploying bio fibers or waste materials as raw materials, they are taking an important step in the manufacture of paper from non-wood fibers.

So, technically I do not think our paper is considered FSC certified, but I would say that it is certainly very close.
My face after reading all of that: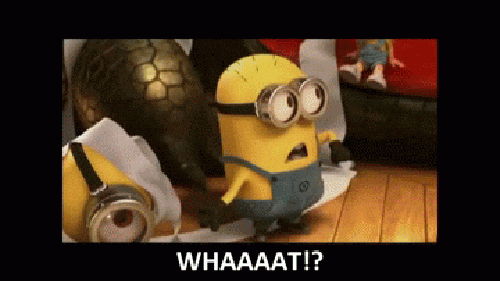 Food & Drinks
A lot of times, we choose the more wasteful option because it is usually cheaper and more convenient. The following items may be on the pricier side but they will save you money in the long run because they are lasting rather than disposable. Also, you can get any of the following items on Amazon!
Glass/steel lunchboxes and tupperware

Donate or giveaway or recycle that plastic tupperware. Microwaving and/or heating them means plastic is getting into your water system and food. Nah.

Teeny Steel Tin or Mini Mason Jar

Replaces disposable plastic/paper cups for condiments

Silicone Food Storage Bags

Replace Ziploc bags with food save bags that you can wash and reuse.

Beeswax Wraps

No need for foil and plastic wrap. You can wash and reuse beeswax wraps! Plus you can either buy it or make your own.

Tote bags are your best friends!

You do not need to use those plastic bags at grocery stores for your produce. I use a canvas bag. That way I can still keep my produce separate and wash the bag for later
Tote bags have a smaller likelihood of breaking as supposed to plastic bags.

Shop local! Hit up your local farmer's market!
Beauty & Health
Menstrual cup + Thinx undies

If you use tampons, a menstrual cup is a great alternative! Some last 1-3 years and are all FDA approved. They literally make me forget I have my period because they don't get all heavy and bulky like tampons/pads do. Plus, if used correctly, they don't leak– What's good!
Thinx undies can hold up to "2 tampons worth." Yo girl needs a lot more than that lol. I use them for light days or pair it with my menstrual cup if I'm being paranoid.
If you're uncomfortable with either, I recommend finding eco-friendly tampons that use pesticide free cotton.
---
I am definitely still a work-in-progress when it comes to being environmentally friendly. We all are. But making those first steps matter.
Again, we've only got one home and we're sharing it together. We gotta do our part for it.